My first meditation attempt was bit of a FAIL....
That's right! The start of my meditation journey was not easy.
Instead it was filled with a lot of frustration, impatience, pain, disappointment and inconsistency.
If you don't know me already, I'm Ash - post-corporate girl, stress-head, high-achiever, traveller, blogger, health nerd & meditation yogi.
And for 10+ years of my life, I've been on my own personal journey to learn all there is about managing stress and anxiety naturally, without medication. 
When I was starting my journey with meditation, i'll admit, it was a bit of fail...
I wanted to reap the rewards quickly but had no idea what the heck I was doing...
I wanted to do it all on my own and "save money" by teaching myself, but didn't realise how much frustration, time and trial & error it would take to teach myself the ropes.
I couldn't get comfortable.
My mind was always distracted.
I couldn't focus.
It felt straight out weird.
I felt silly just "chilling" with myself in silence.
And I'd often spend the time counting down the minutes reflecting on all the things I needed to get done for the day.
Sound familiar?
This would often cause me to finish my meditation practice feeling even more tense and annoyed than before I started.
BUT several years later and after a lot of practical learning, making mistakes, building patience and getting the right coaching and guidance, I can proudly say that I've now got the foundations down pat.
Meditation is now something I can't live without and I've even built a soothing morning meditation routine that sets me up for a happy, fulfilling and productive day.
But in addition to the above, I have also noticed the following results from regular meditation practice:
My stress & anxiety symptoms have decreased
I feel happier and more content with my life
I have a better understanding of myself and my body
I am more self-aware and aware of others
I have greater control over my thoughts and emotions
I find pleasure and gratitude in the small things
I'm not as impacted by others or their opinions of me
I'm much less go go go all the time (well compared to how I used to be)
I can now find a state of peace and comfort that I've never had before
I'm more focused and productive than ever
I'm more resilient in stressful times and able to keep a level head space.
If I hadn't found meditation or mindfulness, truthfully I don't know where I'd be...
Possibly still burnt-out, stressed, unfulfilled and miserable in a soul-sucking job, like the one I was in several years ago.
Please don't remain stagnant and unhappy in your life because it's easier or within your comfort zone...
Make the decision today to make one simple change to unlock a happier, healthier and calmer you.
Do you resonate with any of the following?


~ You're tired of feeling stressed and anxious, but have no idea where to start or what to do
~ You feel constantly overwhelmed, or like you're too busy / don't have time to unwind
~ You're unhappy or unfulfilled in your current life or with yourself, but are not completely sure why
~ You've considered that maybe there's just something wrong with you or you'll have to deal with anxiety for the rest of your life
~ You're unsure about how effective meditation will be - it seems a bit "woo woo" and you're worried it won't work.
~ You've tried meditation but had no idea what you're doing and struggle to practice consistently
~ You've heard stories or seen others meditating in complicated poses and think "I could never do that."
~ You just can't seem to stay MOTIVATED to start a meditation routine or need some direction
If you relate to any of these, you're in the right place!
Introducing..
The 14-Day Journey to Calm Meditation Course
Everything you need to learn how to meditate, build a meditation routine and reduce your stress and anxiety symptoms naturally.
Inside the course you'll learn...
How anxiety & chronic stress impact our health and stress relieving activities you can do to combat it
About natural remedies you can add into your weekly routine for stress relief
How to build a positive and un-shakeable mindset by overcoming limiting beliefs and using positive affirmations, gratitude and mindfulness.
About the importance of self-care and some easy things you can do during your week to feel happier and fill your cup up again
How to Meditate and what you need to know before getting started
How to maintain a good posture to improve the quality of your practice
How to choose a meditation pose that suits your body and improves comfort and focus
Simple techniques to create a Meditation room that you love and that heightens your meditation practice
Simple ways to reduce back & joint pain
How to build a fool-proof Meditation Routine in just 14 days.
Here's sneak peak inside the course....
But wait... That's not all! If you order now, you will also get these limited-time bonuses...
BONUS #1 - THE MEDITATION POSES GUIDE
Good posture is a critical component of getting your meditation practice right.
A good meditation posture is necessary to protect your back from strain or injury and improve alertness, relaxation, focus, comfort and build confidence during your practice. 
With the Meditation Poses for Beginners Guide you'll gain insight into:
* 10 different meditation poses that can improve your meditation practice
* How to maintain good posture during meditation
* Of 6 simple ways you can improve comfort and reduce back/ joint pain during meditation
This guide beautifully complements the content in the Journey to Calm course.
`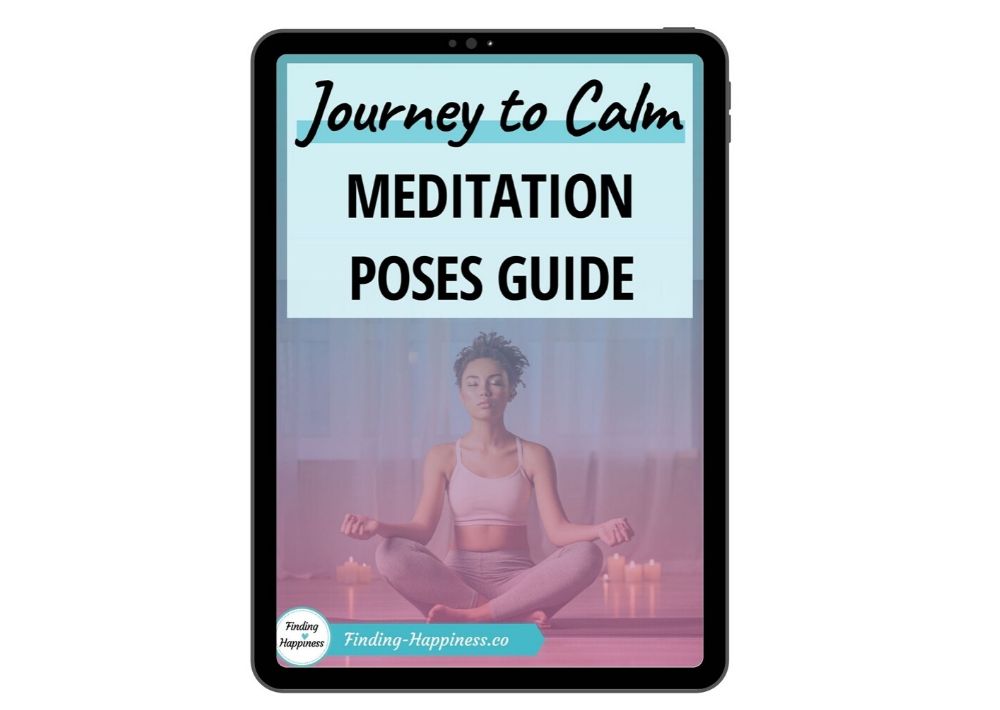 BONUS #2 - THE BEGINNERS MEDITATION ROOM CHECKLIST
With the Meditation Room Checklist, you'll gain insight into some simple ways you can create a meditation room / space that helps to promote relaxation, relieve stress and promote better sleep.
creating a space where you can you can completely unwind, relax and chill out is also great to counter chronic stress and overwhelm in our everyday lives.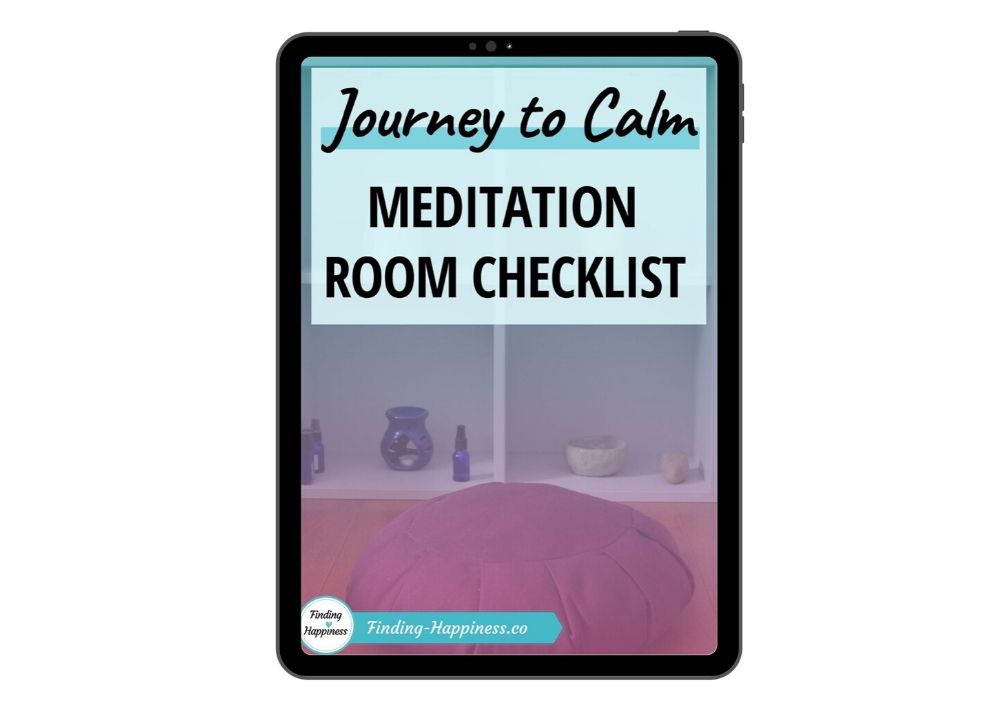 BONUS #3 - THE MINDFULLY HAPPY HANDBOOK
Mindfulness is an amazing practice that can enhance your daily life and improve overall happiness and contentment. 
Science now reveals just how powerful mindfulness is with slowing down the mind, especially for stress and anxiety relief.
In the Mindfully Happy Handbook you will learn about:
* The Benefits of Mindfulness
* Simple ways to incorporate mindfulness into your day
* How to practice Mindfulness Meditation
* The power of gratitude to live a happy life & it's benefits
* 4 simple steps to help you overcome limiting beliefs
* Why changing your beliefs will change your life
This hand book also complements the content in the Journey to Calm course perfectly.Mindfulness is an amazing practice that can enhance your daily life and improve overall happiness and contentment.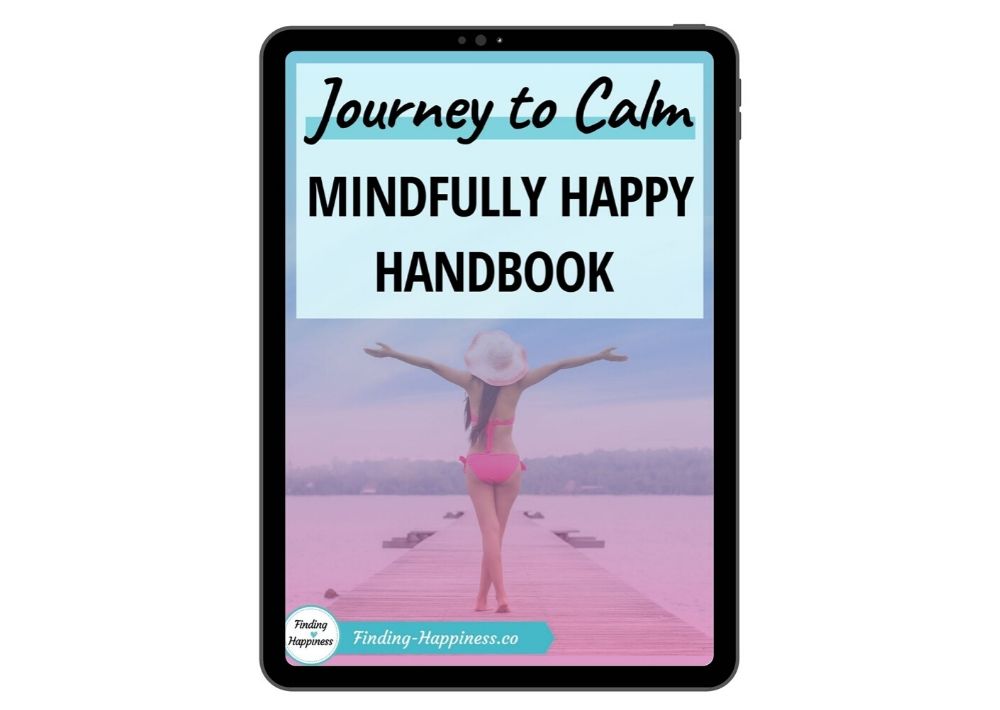 BONUS #4 - GET ACCESS TO OUR ONLINE COMMUNITY
The Finding Happiness Community Group is a great platform where you can ask questions, meet like-minded people and share your results throughout your journey.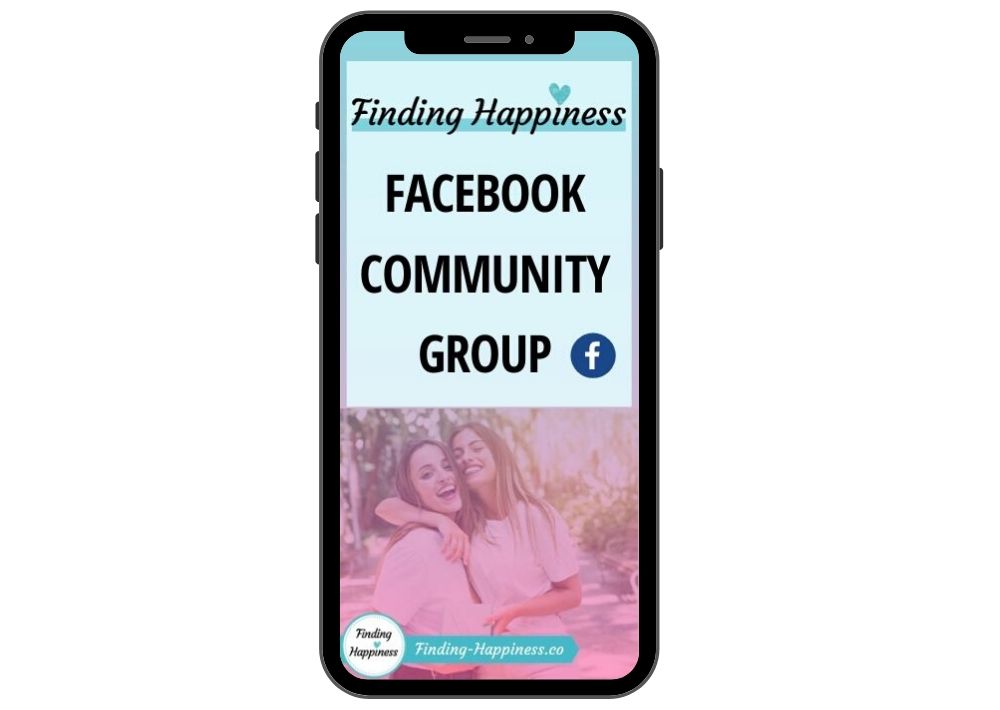 Meet the girl behind the Course
Ashleigh is the founder of Finding-Happiness.co and this beginners Meditation Course! She's a former stress-head and corporate girl, turned traveller, holistic health nut, meditation yogi and blogger.
In order to live a fulfilling life, she believes that we must strive to be happy, healthy and thriving from the inside out.
She's passionate about holistic health, meditation, mindfulness and personal development, and teaches women how to cope with the busyness of life by relieving stress & anxiety naturally, before turning to medication.
100% Money Back Guarantee
I'm incredibly confident that the Journey to Calm Meditation Course will have you meditating on your own in 14 days and that you will feel a greater sense of control over / the ability to manage your stress and anxiety symptoms.
If you finish the course and are unsatisfied for ANY reason, then I've got you covered with a 30-day money back guarantee. Just send an email to [email protected] and I'll send you your money right back! No guesswork needed. Zero risk.
All I ask is proof that you've tried the course, applied the key concepts and worked through the steps and exercises in the Mindset & Meditation Modules.
Click the enrol button below to start your journey to a calmer, happier and healthier you.
Frequently Asked Questions
1) What is the Journey to Calm Meditation Course all about?
Journey to Calm is an online 14-21 day meditation course to help you learn how to meditate on your own and relieve stress & anxiety naturally.
 2) Is this course suitable for beginners?
Absolutely! I created this course with beginners in mind. I have deliberately structured the course so that it is easy to understand for everyone and anyone. I also give you a lot of direction throughout the course on how to do things.
That way, once you've completed the course you should feel confident to meditate on your own.
3) Is this course suitable for men?
Absolutely! Meditation is suitable for everyone.
The course is slightly more targeted towards women, but that doesn't mean you won't get as much value as a guy.
Either way, you'll still learn how to meditate and build a successful morning meditation routine.
4) Will this course help me with managing stress & anxiety?
It sure can. When I was getting started with meditation, my key motivation behind getting started was to relieve my stress and anxiety symptoms. In this course, I run you through the exact steps I took and the techniques I used to get to where I am now - a much happier, healthier and calmer version of myself.
5) Is it a one-time fee? Are there any hidden fees?
Yep! It's just an easy, one-time purchase fee for the entire course. There are ZERO hidden fees! You can access the course 24/7 and as much as you like with no additional charges!
You also get you access to future updates that we make or bonuses that we release!
6) Is there a guarantee?
Absolutely! If you finish the course and didn't get the results I've guaranteed, you can email me for a full refund. To verify the refund all I ask is that you show me proof that you've tried the course via photos, completed exercises, applied key concepts in the modules and participation in the Finding Happiness community group.
This is to both ensure that you give the meditation course your best and to also protect our digital content. All refunds and guarantees are subject to the terms of our refund policy linked at the bottom of this page.
7) How long does the course go for?
The course is generally self-paced, meaning you can work your way through it as quickly or as slowly as you like. If you have a high-achiever go-getter attitude you may finish the modules quite quickly.
The section on how to build a proper Meditation Routine is done over 14 consecutive days, but only take 5-15 minutes of your time each day. The final week, is then for you to do in your own time and is all about finalising and imprinting the routine into your lifestyle.
 8) How do I access the course?
The course is delivered via an online program called Teachable. Once you have purchased the course, you will receive a login enabling you to access the course whenever you like, 24/7.
 9) How long will it take for me to notice change or results?
To be honest, it really depends. Some people can experience results from meditation immediately. Whereas for others, it can take consistent practice over time before noticing any significant difference.
Scientific studies have revealed that on average, 8 weeks is usually the lucky number. This is typically the point where most people start to notice results, however in saying that, it depends what results you're looking for.
As an example, stress and anxiety relief can almost be felt immediately, whereas physiological changes in the body take more time.
 10) Is my credit card secure?
Credit card security is extremely important to me. That's why I've partnered with Teachable to handle the billing to provide a secure socket layer, 128 bit encryption for your protection.
Frankly, your credit card data is probably safer making an online purchase through this secure site than it is at a shopping centre or buying food at a restaurant. Feel comfortable knowing that your transaction is 100% completely protected from fraud.