From anxious and burnt out, to a happier, healthier and more relaxed me.
Hey, guys! I'm Ash - fellow stress-head, high-achiever, traveller, blogger, health nerd & meditation yogi.
The complete truth is: I started out no differently to most of you....
For over 10 years of my life, I struggled with managing chronic stress and anxiety. 
And, although from the outside, you'd think I was happy, in control and a "has it all together" kind of girl, on the inside, my mind was racing, my body was running on adrenaline and my negative self talk was out of control.
I would push myself to the brink of burn-out, convincing myself that I could always do better, with nothing ever being good enough.
I would CONSTANTLY worry about the future, overthink things, plan excessively and try to control as much as I could:
My career
My finances
My emotions, thoughts & behaviour
The behaviour of those around me
And sometimes even the uncontrollable.
In summary, I kept a pretty tight reign on my life.
The worst part...
My constant desire for perfection and pleasing others, caused me A LOT of additional and unneeded stress.
AND on top this, I had NO IDEA how to cope effectively with stress and my emotions.
Overtime, my poor attempts at managing my stress and anxiety rewarded me with:
Unpredictable breakdowns
Crying explosions
A beautiful red rash all over my face, neck and chest when anxious / stressed / upset...
Heart palpitations
ALWAYS getting sick
No proper idea of how to "de-stress!"...
Talk about the straw that broke the camels back…
Eventually, this bottling up of emotions led to a nervous break-down in 2016. 
Well done Ash...
It was during this time that I started to truly wonder to myself, "Is this it? Is this what the rest of my life I going to look like?"
Flash forward 4 years later and
My

stress & anxiety

symptoms have decreased

I have more time schedule for

self-care

activities and quality me-time to fill my cup up

I feel

happier, healthier and more content with myself,

my body and my life

I have a greater tolerance for stress

I'm able to

find pleasure and gratitude in the small things

I'm able to get a lot more done in my week by being

more productive, not busy
I'm able to define my priorities to reduce stress & overwhelm

I'm much

less go go go

all the time –

 and can now find a state of peace and comfort that I've never had before

I'm

more resilient

i

n stressful times and able to keep a level head space.
I have an killer morning routine in place that allows me to get my highest priority activities done, fill my cup up and get into an unshakeable mindset, before my work day has even begun
But what did I do, to get from where I was (an anxious, burnt-out stress-head), to where I am now?
Well, that's exactly what I'm going to teach you in this course.
Do you resonate with any of the following?
~ You feel like there is a lack of balance in your life
~ You want to have more "you time" during your week so you can unwind and relax
~ By Friday evening, you feel so exhausted that you don't have energy to pursue the things you love
~ You struggle with managing negative thoughts and find yourself regularly putting yourself down
~ You're over feeling stressed and anxious but haven't learnt effective ways to cope with the symptoms
~ You feel constantly overwhelmed and unable to unwind
~ You're unhappy and unfulfilled in your current life 
~ You want to become a happier, healthier and less stressed version of you but need some direction on where to start
If you relate to any of these, you're in the right place!
The journey towards finding greater happiness in your life is not all sunshine and rainbows. 
BUT, if you do the work, I can help you get there.
With the right direction, self-discipline and practice you can overcome anything....
Regardless of your situation, no one is every too busy to become a happier and healthier version of themselves.  Living your life to the fullest should be your #1 mission. If you feel too busy to invest in you, that's exactly WHY you NEED to make more time for you.
Everything that I have learned over the last several years, I have included in this course.  These are the exact steps I followed to get to where I am now.
From one high-achieving woman to another, I promise to help you become a:
happier
healthier and
calmer version of you.
Let me help you to get started!
Introducing...
The 21-Day Journey to Happiness Course
Everything you need to become a happier, healthier & more productive you.
Inside the course you'll learn...
How anxiety & chronic stress impact our health and stress relieving activities you can do to combat it
About natural remedies you can add into your weekly routine for stress relief
About the science behind what makes people truly happy from the inside out
How to create your dream life and Identify areas of improvement
How to create a meaningful vision board that can help to motivate you and keep you on track towards achieving your biggest goals
How to build a positive and unshakeable mindset by overcoming limiting beliefs and using positive affirmations, gratitude and mindfulness.
About the importance of self-care and some easy things you can do during your week to feel happier and fill your cup up

About

Meditation

and why it can be beneficial for overall health, happiness and productivity

About Holistic health and why having a healthy mind, body and soul is critical for overall health & happiness
Gain insight into whole foods and how much sleep, exercise and water you should be having/doing each day.
How to build a killer morning routine in 21 days

to improve health, happiness, life satisfaction and productivity.
But wait... That's not all! If you order now, you will also get these limited-time bonuses...
BONUS #1 - THE MINDFULLY HAPPY HANDBOOK
Mindfulness is an amazing practice that enhances your daily life and improve overall happiness and contentment. 
Science now reveals just how powerful mindfulness is with slowing down the mind, especially for stress and anxiety relief.
This hand book complements the content in the course by teaching you about:
* The benefits of mindfulness
* How you can incorporate mindfulness into your daily life
* How to practice gratitude for greater happiness and
* 4 simple steps to change your mindset and overcome limiting beliefs.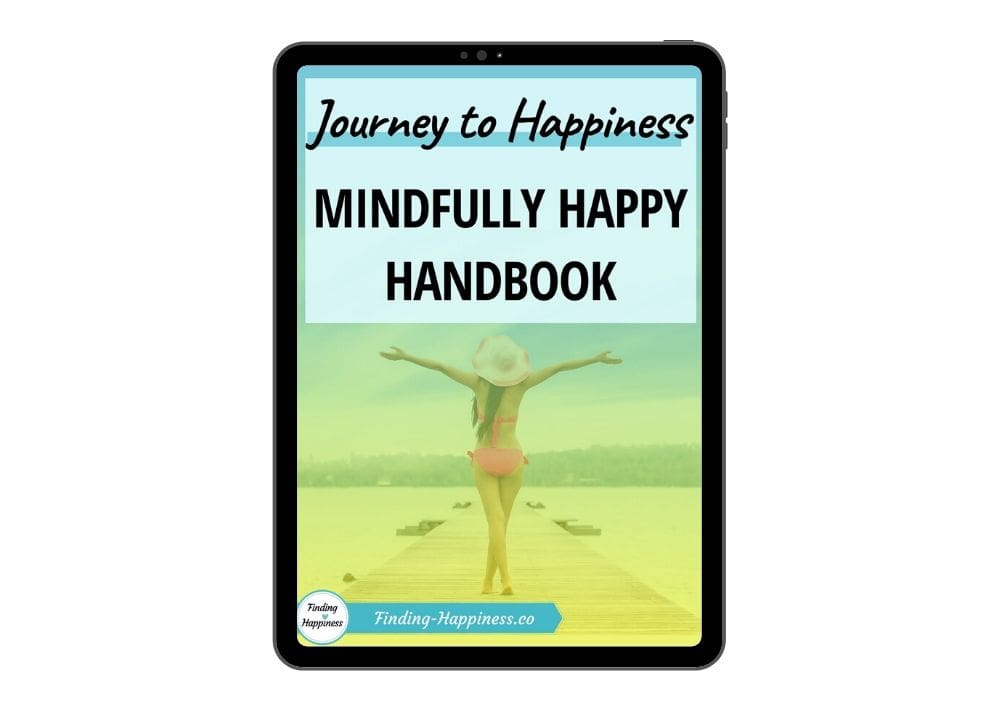 BONUS #2 - THE INTRO GUIDE TO MEDITATION
In this guide, you will gain an introduction to meditation and why it is an important part of building a morning routine.
In this guide, you'll learn:
~ What is Meditation?
~ Types of Meditation for beginners
~ The Health Benefits of Meditation
~ Meditation Resources for Beginners
~ How to Meditate - A Step-by -Step Guide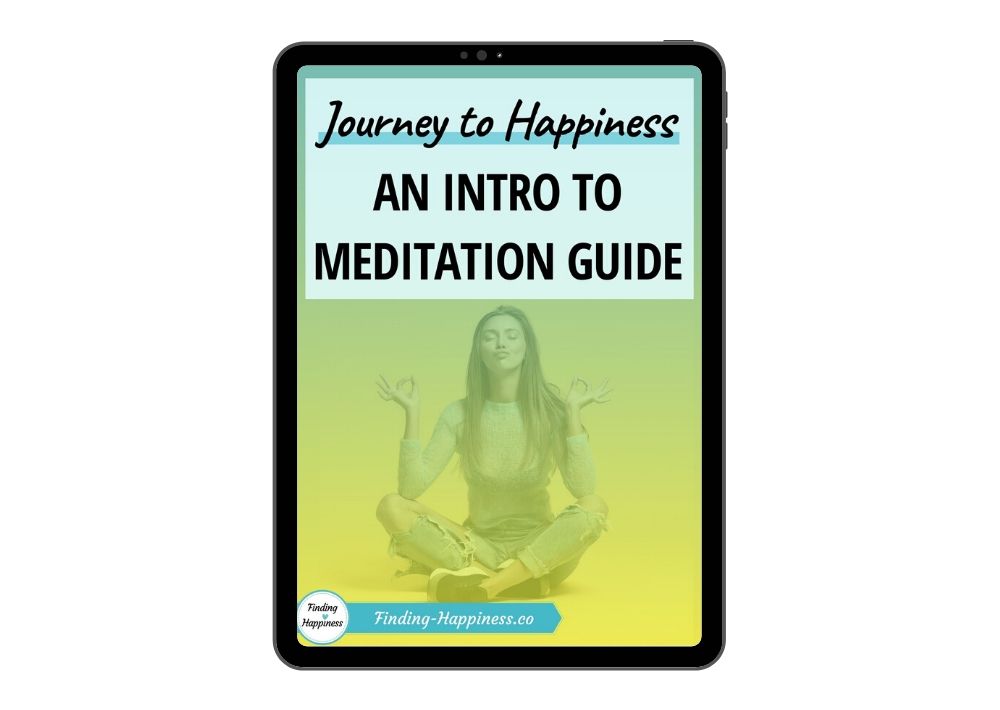 BONUS #3 - AN INTRO GUIDE TO HOLISTIC HEALTH
This guide will help to give you an insight into holistic health and what it means to be healthy from the inside out - mind, body and soul.
You'll gain and insight into:
~ Holistic Health and what it is
~ We explore the physical, mental and soulful pillars of holistic health
~ How you can nourish your body with whole foods
~ The importance of self care
~ The power of a healthy mindset
~ An introduction to meditation & mindfulness
~ Recommendations for water intake, exercise and sleep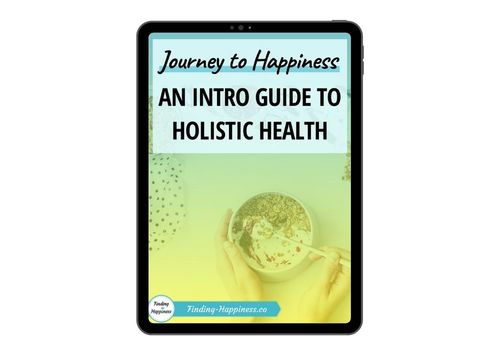 BONUS #4 - 21-DAY MORNING ROUTINE CHECKLIST


This bonus checklist will help you with building a morning routine you love in 21-days.
You'll learn what activities to focus on each day and be able to hold yourself accountable on your journey towards being a happier, healthier and more relaxed version of you.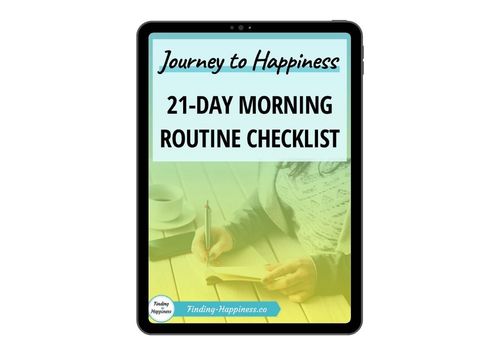 BONUS #5 - ACCESS TO THE FINDING HAPPINESS COMMUNITY GROUP
The Finding Happiness Community Group is a great platform where you can ask questions, meet like-minded people and share your results throughout your journey.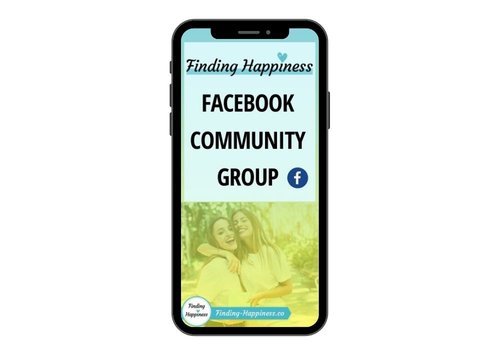 Meet the girl behind the Course
Ashleigh Page is the founder of Finding-Happiness.co and this creator of the Journey to Happiness Course!
She's a former stress-head and corporate girl, turned traveller, holistic health nut, meditation yogi and blogger.
In order to live a fulfilling life, she believes that we must strive to be happy, healthy and thriving from the inside out.
She's passionate about holistic health, meditation, mindfulness and personal development.
She teaches women how to find greater happiness in life by turning their focus inwards and learning to cope with the busyness of life by relieving stress & anxiety naturally, before turning to medication.
100% Money Back Guarantee
I'm incredibly confident that the topics covered in this course will help you identify which areas of your life you need to focus on to find greater happiness, health and fulfillment.
The natural techniques I teach you will also help you to have greater control over you stress and anxiety symptoms.
If you finish the course and are unsatisfied for ANY reason, then I've got you covered with a 30-day money back guarantee. Just send an email to [email protected] and I'll send you your money right back! 
No guesswork needed. Zero risk.
All I ask is proof that you've tried the course, applied the key concepts and worked through the exercises in Module 4, 5 & 9.
Click the enroll button below to start your journey towards a calmer, happier and healthier you.
Frequently Asked Questions
1) What is the Journey to Happiness Course all about?
The Journey to Happiness is centered around giving you the education, tools and resources you need to become a happier, healthier & more productive you in 21 days!
We delve deep into anxiety & chronic stress and natural ways to relieve your symptoms, the science behind happiness, how to design your dream life, how to incorporate meditation and self care into your daily routine, holistic health and how to build a killer morning routine that makes you feel great and sets you up for a successful day and life.
2) Will this course help me with managing stress & anxiety?
It sure can. Anxiety, chronic stress and burnout were things I have dealt with personally.
In this course, I run you through the exact steps I took and the techniques I used to get to where I am now - a much happier, healthier and calmer version of myself.
3) Is this course suitable for men?
Absolutely! Many of the techniques and concepts spoken about in this course are just as relevant for men as they are women.
The course is slightly more tailored and targeted towards women, but if you don't mind that you 100% can gain as much value from completing course as our women students.
And, you'll be able to come away with a successful morning routine that can significantly change the trajectory your life.
3) Is it a one-time fee? Are there any hidden fees?
Yep! It's just an easy, one-time purchase fee for the entire course.
There are ZERO hidden fees and you can access the course 24/7 with no additional charges! You also get access to future updates that we make or bonuses that we release!
4) Is there a guarantee?
Absolutely! If you finish the course and didn't get the results I've guaranteed, you can email me for a full refund. To verify the refund all I ask is that you show me proof that you've tried the course via photos, completed exercises, applied key concepts in the modules and participation in the Finding Happiness community group.
This is to both ensure that you give the meditation course your best and to also protect our digital content. All refunds and guarantees are subject to the terms of our refund policy linked at the bottom of this page.
5) How long does the course go for?
The course is self-paced so you can take it at whatever speed you like. Especially, with the first few modules.
The final module on building your killer morning routine is set to occur over 21 days. The reason for this is that science proves it takes 3 weeks to build a habit.
 6) How do I access the course?
The course is delivered via an online program called Teachable. Once you have purchased the course, you will receive a login enabling you to access the course whenever you like, 24/7.
 7) How long will it take for me to notice change or results?
To be honest, it really depends as Your results will be greatly dependent on whether or not you do the work.
If you just blitz through the modules and don't do the work you're not going to get as good results as someone who takes their time, delves deep, reflects on them self and implements the techniques I teach in the course.
If you follow the steps I lay out, you can experience immediate results - especially when it comes to relieving stress and anxiety.
 8) Is my credit card secure?
Credit card security is extremely important to me. That's why I've partnered with Teachable to handle the billing to provide a secure socket layer, 128 bit encryption for your protection.
Frankly, your credit card data is probably safer making an online purchase through this secure site than it is at a shopping center or buying food at a restaurant.
Feel comfortable knowing that your transaction is 100% completely protected from fraud.