Save yourself some money by purchasing both Finding Happiness courses together - Get over 10% OFF!
By completing both courses you will be taking one big leap closer towards becoming a happier, healthier, more productive and more relaxed you.
You will have learned:
How to meditate and why meditation is so beneficial for your health and productivity
How to build a killer morning routine to start your day with a bang, increase happiness, make progress towards your goals and fill your cup up before your day has even begun
Natural remedies and techniques to help relieve stress and anxiety symptoms
How to live a holistically healthy life (mental, emotional & physical health)
How to boost energy and reduce feelings of "busyness" during your week
How to shift your mindset and overcome limiting beliefs
Start your journey by clicking on the button below...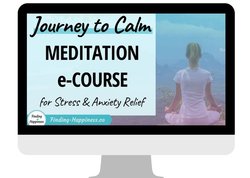 Journey to Calm Meditation Course
By completing this course you will learn how to meditate and relieve stress & anxiety in 14 days.
You will also learn:
How anxiety & chronic stress impact our health and stress relieving activities you can do to combat it
About natural remedies you can add into your weekly routine for stress relief
How to build a positive and un-shakeable mindset by overcoming limiting beliefs and using positive affirmations, gratitude and mindfulness.
About the importance of self-care and some easy things you can do during your week to feel happier and fill your cup up again
How to Meditate and what you need to know before getting started
How to maintain a good posture to improve the quality of your practice
How to choose a meditation pose that suits your body and improves comfort and focus
Simple techniques to create a Meditation room that you love and that heightens your meditation practice
Simple ways to reduce back & joint pain
How to build a fool-proof Meditation Routine in just 14 days.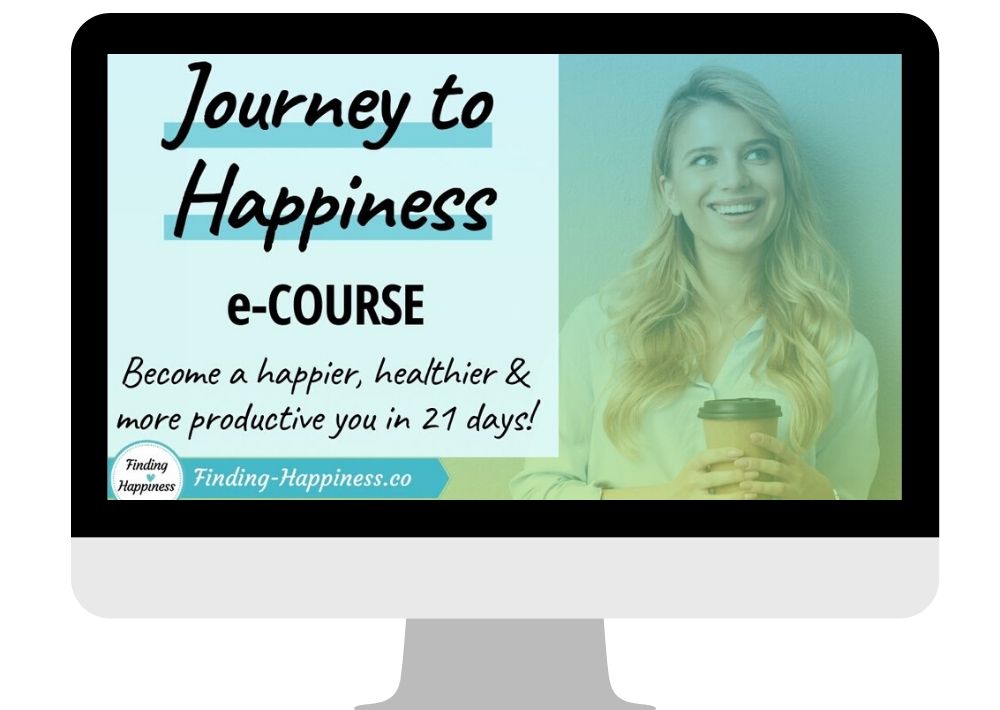 Journey to Happiness Course
In addition to some of the topics covered in the Journey to Calm Course, you'll learn...
About the science behind what makes people truly happy from the inside out
How to create your dream life and Identify areas of improvement
How to create a meaningful vision board that can help to motivate you and keep you on track towards achieving your biggest goals

About 

Meditation 

and why it can be beneficial for overall health, happiness and productivity

About Holistic health and why having a healthy mind, body and soul is critical for overall health & happiness
Gain insight into whole foods and how much sleep, exercise and water you should be having/doing each day.
How to build a killer morning routine in 21 days 

to improve health, happiness, life satisfaction and productivity.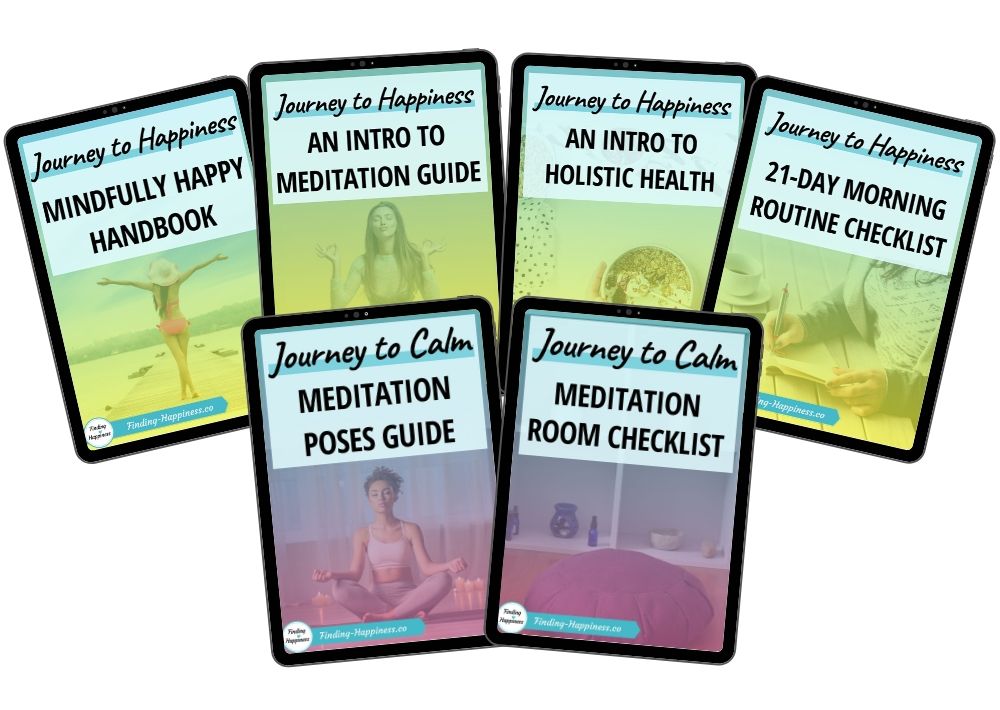 With your purchase, you'll also gain access to the following bonuses for FREE:
1) Mindfully Happy Handbook
2) An Introductory Guide to Holistic Health
3) The 21-Day Morning Routine Checklist
4) The Introductory Guide to Meditation
5) The Meditation Poses for Beginners Guide
6) The Meditation Room Checklist
7) Access to the Finding Happiness Private Community Group
You can learn more about the individual bonuses under the relevant course links below: